This year EduLift designed the Self Awareness Program by researching and adapting the elements of Social, Emotional and Ethical. We conduct two days sessions for the students of grade 11 & 12 –Namgyal High Secondary School.
The Self-awareness program framework:
Involves processes through which students and adults can acquire and effectively apply the knowledge, attitudes and skills necessary to understand ourselves.
Guides to manage their emotions feel and show empathy for others.
Establish and achieve positive goals, develop and maintain positive relationships, and make decisions, so that one can handle ourselves, relationships, and work effectively and ethically.

Objectives of the program
To provide basic knowledge about Self-awareness.
To let the participants realise and respect the similarities/differences between one's own and others' perspectives and demonstrate how to express understanding or those who hold different opinions.
To understand the importance of Kindness, Emotional Hygiene, Positive Thought Bubble.
To bring some realization about the importance of School as a whole and seeing school as a system.
To bring the idea of planning, implementing and evaluating one's Community and global engagement in their life.
In order to achieve the above-mentioned objectives, EduLift specifically designed and implemented the following program framework.
(Note: all the activities mentioned below can and were modified according to the situation, number of participants and availability of the resources.)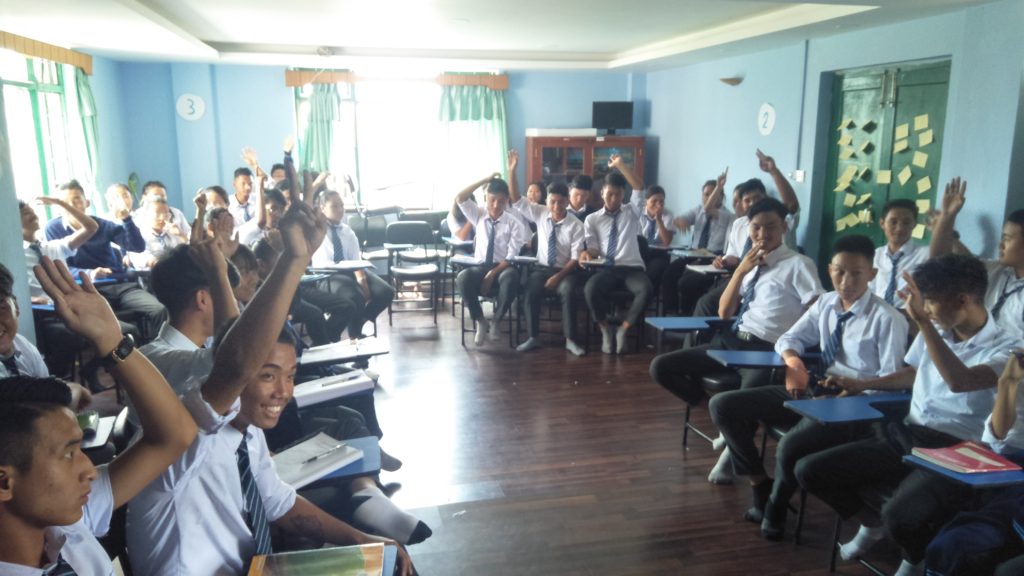 We asked the participants to write The Take Away from this Self Awareness Program?
(Unedited answers)
I know much about myself & to control the emotions the topic is much more interesting & useful.
I realized that knowing yourself is more important than knowing about others since the only thing that matters at the end is " you" not 'They'.
Never assume just do what you want to do. Always take positive thoughts while performing any activities.
To be strong and confident in any condition.
A new mind set full of new knowledge, every program event were simple but it had deep meaning into it.
For self-awareness we need to be positive in every situation, emotion and need to be controlled by self. As it is important to learn more
Extra information about exploring kindness, to build more attention capacity, strategies for risky emotion to hold opportunity to share personal views.
 I Think or know that we should first believe in Yourself and I also get some solution to my problem in this program
We should be focusing our attention whenever we're doing anything. Be kind and I learning about Emotional Hygiene (This is New for me).
 I know EduLift is good at building someone's confidence but today i got to know others feelings and to know about myself a bit.
 From this program I got to know myself better than before and I learnt many new things like emotional hygiene.
I got to know that everyone has a problem & it's only that they don't share it. I got to know more about people in this session.
This program helps us to build our confidence and i have learnt lots of new things in this session
More Confident, knowing and understanding oneself a good opportunity to be better and better.
I've learnt to accept that every person is different but we do have some commonalities. I will take away the solutions to my problems. I have quite learnt more to build my self-esteem. As always this Self-awareness program of EduLift was worth it.