Program Abstract:
Teachers are pivotal to any education system; the primary factor in enhancing students' learning.
Training in pedagogical content knowledge and continuous professional development is of tremendous importance in our "Teacher Training Program". It provides a fundamental theoretical orientation, to constructivist approaches in teaching and learning with various methods, classroom management strategies, and assessment practices.
This year, we conducted The Role of a Teacher program in this beneficiary school itself, by following all the health and safety measures suggested by the Government of Nepal.
Shree Mahakaruna Shakyapa school is a monastic school located in Tinchuli-Kathmandu . This school is a part of Lo Manthang Monastery of Upper Mustang ; the school runs for four months in Kathmandu and six months in Upper Mustang. The school provides free education to the residing monks of the monastery till grade 8, with a number of 12 teaching staff including the School Headmaster himself.
EduLift Team conducted a 2 hour teacher training session in this school for 10 days following a program framework which was specially designed by the EduLift team for this school.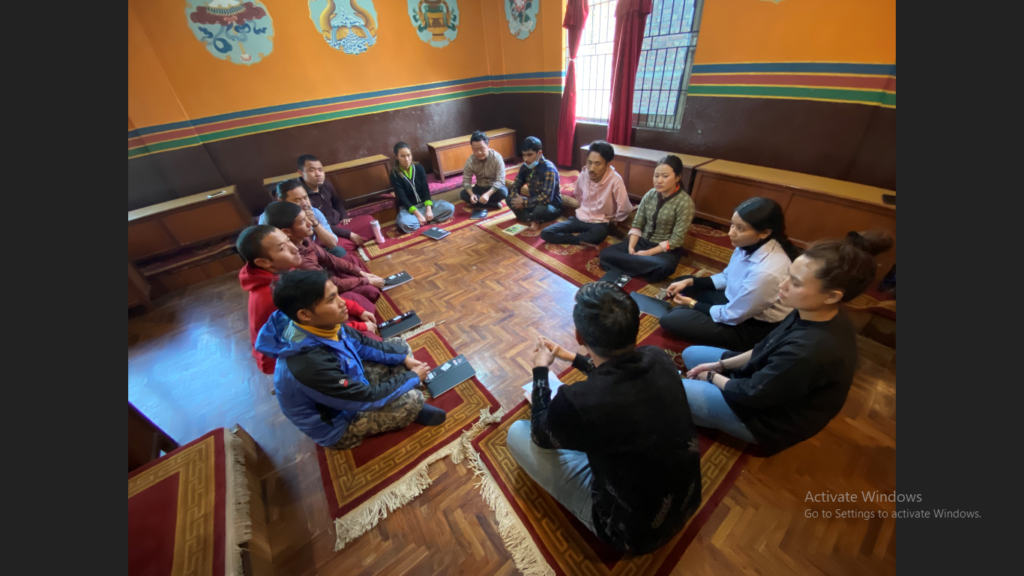 Conclusion
The 10 training sessions conducted in this monastic school was a teaching and learning experience for the EduLift team. This was the very first time EduLift conducted a Teacher Training program for the teachers of a monastic school ; a school filled with academic as well as monastic activities throughout the day. During the training, EduLift team got to realise that the teachers in this school have some unique challenges, one was; the monks as well as the teachers have to shift for four months in Kathmandu and six months back in Upper mustang. Due to the harsh weather in the mountains this shift takes place and unfortunately , the travelling back and forth and settling and resettling process consumes quite some time and affects the academic structure of the school and the students. Hence, the teachers here have limited time to complete their syllabus. This challenge was addressed by the EduLift team and the teachers were given possible solutions to try and adapt in order to overcome some of the challenges.
This training in particular helped the teachers who are in the mountains for six months with very limited access to internet and other technologies, to be updated about the teaching and learning techniques, provided them some possible ways to conduct classes in the mountains despite of very minimal educational resources, equipped them with classroom techniques to engage students, possible ways to manage different types of classrooms, helped them understand different types of learners, prepared them to create an effective written lesson plan which they can implement in Kathmandu and when in the mountains as well and definitely encouraged the teachers and the school administration to reach out to the EduLift team in need of assistance or feedback.