The Art and Language program is designed to provide creative education and skills development through innovative approaches alongside traditional approaches currently implemented in Nepali education. It operates for 3-4 months a year, every week with after school activities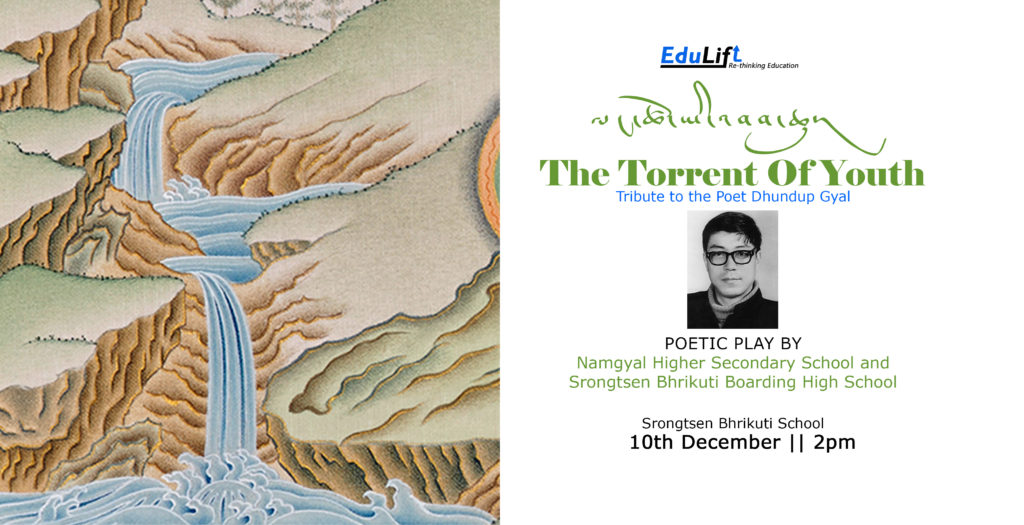 There are three sections to the course: 'Art and Design', 'Spoken Word Poetry' and 'Drama'. Specifically designed to help children develop their language competency whilst nurturing various skills in creativity, collaboration, critical thinking and communication skills the course is multi-faceted. It is fundamentally student-centered with experiential learning at every level tremendously increasing the level of students' engagement and enthusiasm in their learning. By the end of the program each student will develop and perform poetry, drama and create an artistic design displayed in a public gallery in Kathmandu. It is confidence building, collaborative at its core, enhances communication skills and nurture's students creative spirit.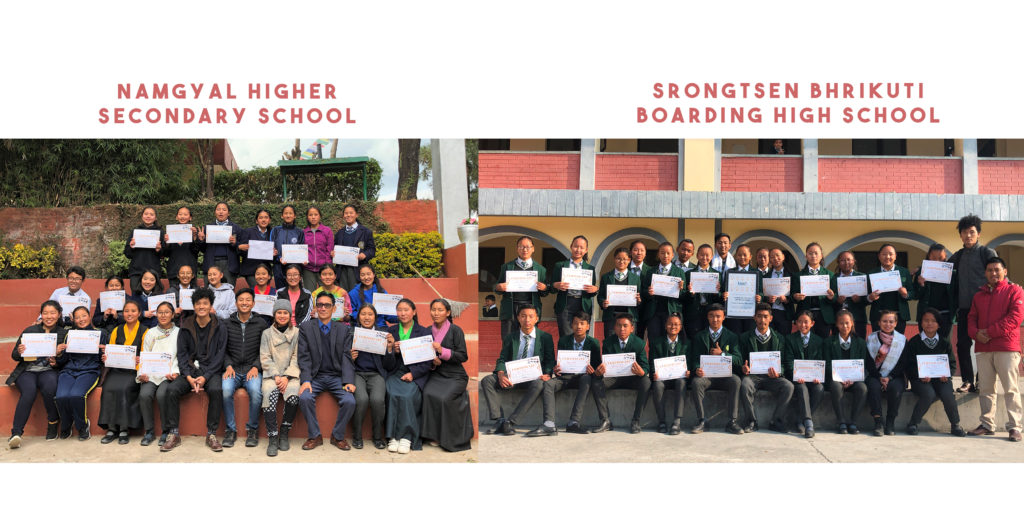 OBJECTIVES:
To provide a different but equally viable alternative approach to knowledge through the mediums of Art such as Drama and Spoken word Poetry, in that it seeks to use intuition, imagination and rational thinking as a method of learning.
To encourage integration of imagination, thinking and feeling through Art and Language helping them to develop self-esteem.
To develop their speaking skills (focus here being mainly on the development of the skill rather than the language itself).
To build students' confidence along with creative expression and teach them the importance of cooperation through collaboration.
To provide opportunities and exposure for the students to help them learn and explore about art and language and use it to benefit their personal development.
To help students acquire and develop dramaturgical skills. (Dramaturgy is the study of dramatic composition and the representation of the main elements of drama on the stage. Dramaturgy may also be broadly defined as "adapting a story to actable form." It gives a performance work foundation and structure.)
To assist students in appreciating the culture and in developing an understanding of cultural change and diversity.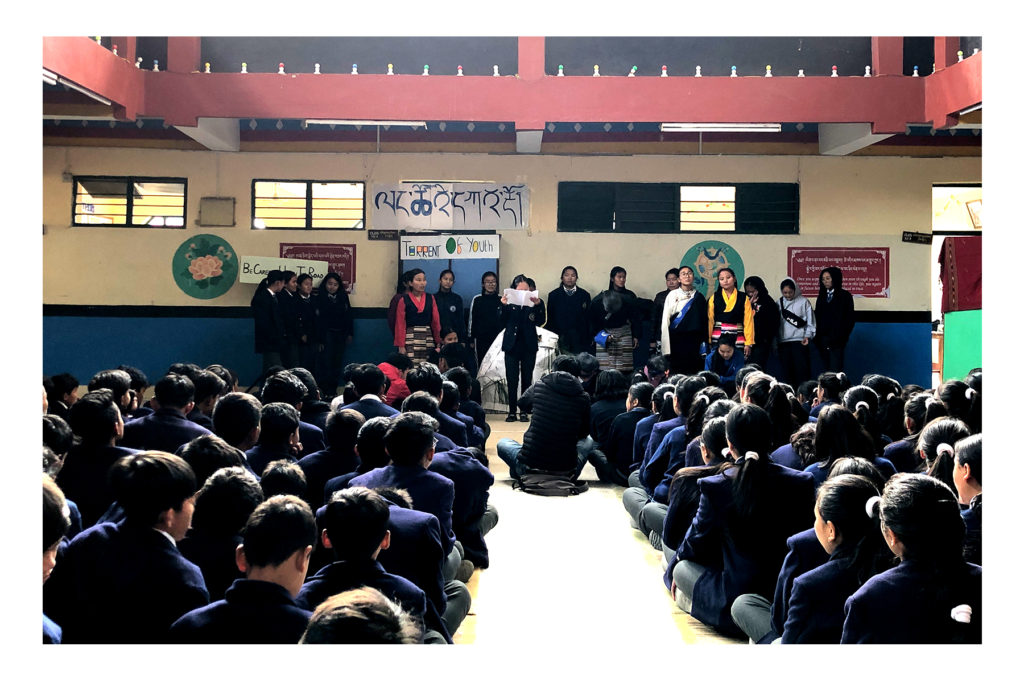 This year EduLift focused on Drama and its other forms as 'Poetic Play' and 'Spoken Word Poetry' to introduce new poets and poems, for this, we chose an exceptionally well written poem 'The Torrent of Youth' by Dhondhup Gyal.
Dhondhup Gyal, also considered as the founder of modern Tibetan Poet was born in Amdo, Tibet. He studied in a local school in Nangra and later joined Qinghai Radio Broadcasting Station in Xining. The poem "The Torrent of Youth', was a rousing ode to Tibet that celebrated the vitality of Tibetan Youth, and had an enormous impact on the landscape of Tibetan literature. It inspired not just writers and intellectuals to read and write poetry, but even many young ordinary Tibetans.
The Art and Language Program 2019, revolved around this very poem and EduLift along with the participants were able to prepare a Spoken Word Poetry and a drama performance on 'The Torrent of Youth'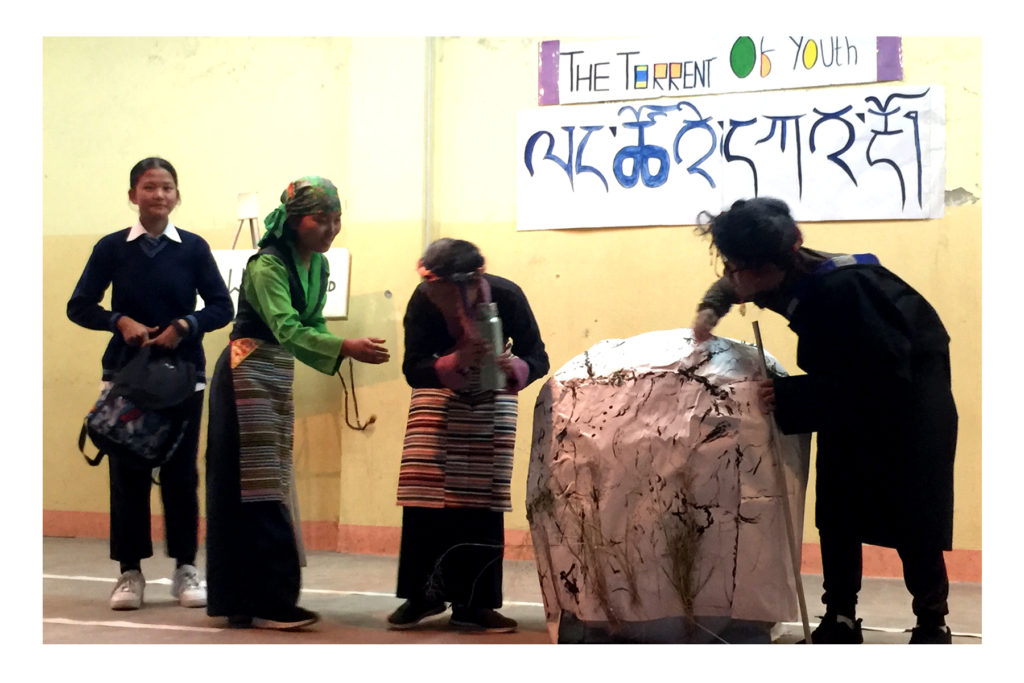 TESTIMONIALS
The Art and Language program 2019 was highly appreciated and acknowledged by the school administration of both Shree Srongtsen Bhrikuti School and Namgyal High School. The administration appreciated EduLifts' effort and encouraged us to keep conducting further more programs.
"Our school has limited resources  to provide art sessions for the students such as Drama and Spoken word poetry, so thank you EduLift for bringing the Art and language program in our School".-
-Miss Nyima la (School principal, Shree Srongtsen Bhrikuti Boarding School)
"At the final event, I got to witness some students whom I have never seen taking part in any extracurricular activities, but today they performed really well and I was proud to see my students be on the stage performing confidently." 
-Mr. Jampa la (School Headmaster, Shree Srongtsen Bhrikuti Boarding School)
"Today, what I witnessed was beautiful. The students of Namgyal executed every character so precisely. Their acting skill was commendable and i thank EduLift for bringing such programs again and again in Namgyal School. Our students have truly benefited and i wish to see more future collaborations happening."
-Mr. Palden la (School Headmaster, Namgyal High School)