"EduLift uses an integrated approach of experience-based learning. The students involve themselves in projects, which enable them to come up with ideas and implement those ideas to create solutions."
EDULIFT MUSEUM-Link to our past posts
About US
EDULIFT-Rethinking Education
A future where experiential learning practice becomes accessible to all.
EduLift is the flagship project of Social Development Initiative Nepal (SDIN), a registered NGO under the Social Welfare Council Nepal. It is a non-profit educational initiative dedicated towards transforming and empowering the lives – especially of the Himalayan & Tibetan children and youth, through a new kind of education which is holistic and experiential-based. We envision a future where the EduLift model based on relevant life-skills training through an experiential learning practice becomes accessible to all. By aiming to incorporate it as part of the mainstream curricula in Nepal, we imagine a future where such quality education provides the necessary skills to prepare young people to lead more purposeful lives contributing to their total well-being and of their communities.
Education

learning

team

based
EDULIFT TEAM
We are EduLift - a team of committed young individuals, passionate about diminishing the problems of education system in Nepal and re-inventing the traditional education system.
Tenzin Gonsar
Founder And Director
Jamyang tenzin
Facilitator & IT coordinator
Indira Sapkota
Facilitator
All starts from the very idea of "rethinking" the educational system.
Latest post
Explore more about Edulift Academy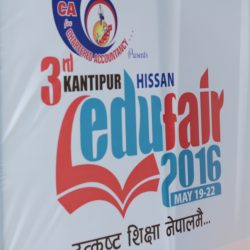 Edulift at Nepal's biggest educational fair 2016 Kantipur Hissan Edufair-2016, organized by Kantipur Publications and Higher Secondary Schools' Association Nepal to promote domestic colleges, is being organised in the Capital from May 19 to 22. The third edition of the annual education fair is being conducted after a gap of two years as the event Read more about Edulift at Edufair-2016[…]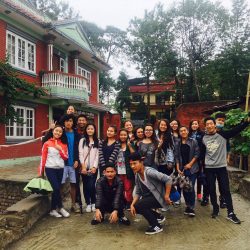 School visit and career counseling at Namgyal Higher Secondary School    This particular day the students from Explore after SLC visited Namgyal Higher Secondary School along with the team of Edulift to explore their after SLC options in Namgyal School. As we arrived, we were welcomed by the staffs of the school and treated in Read more about Namgyal Higher School Visit (14th May)[…]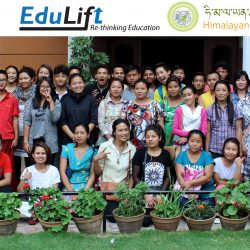 Previous
Next