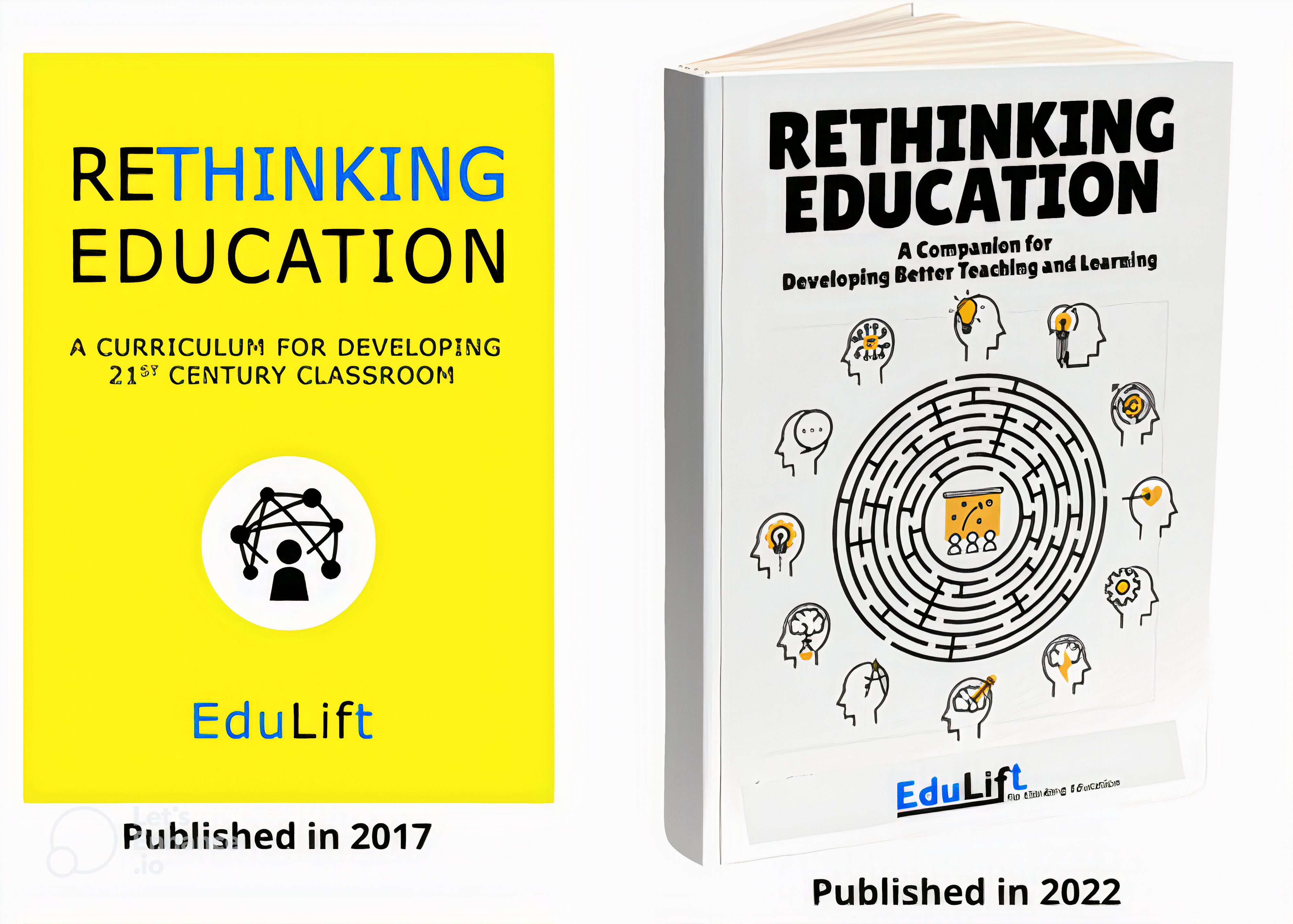 "Rethinking Education- A Companion for Developing Better Teaching and Learning"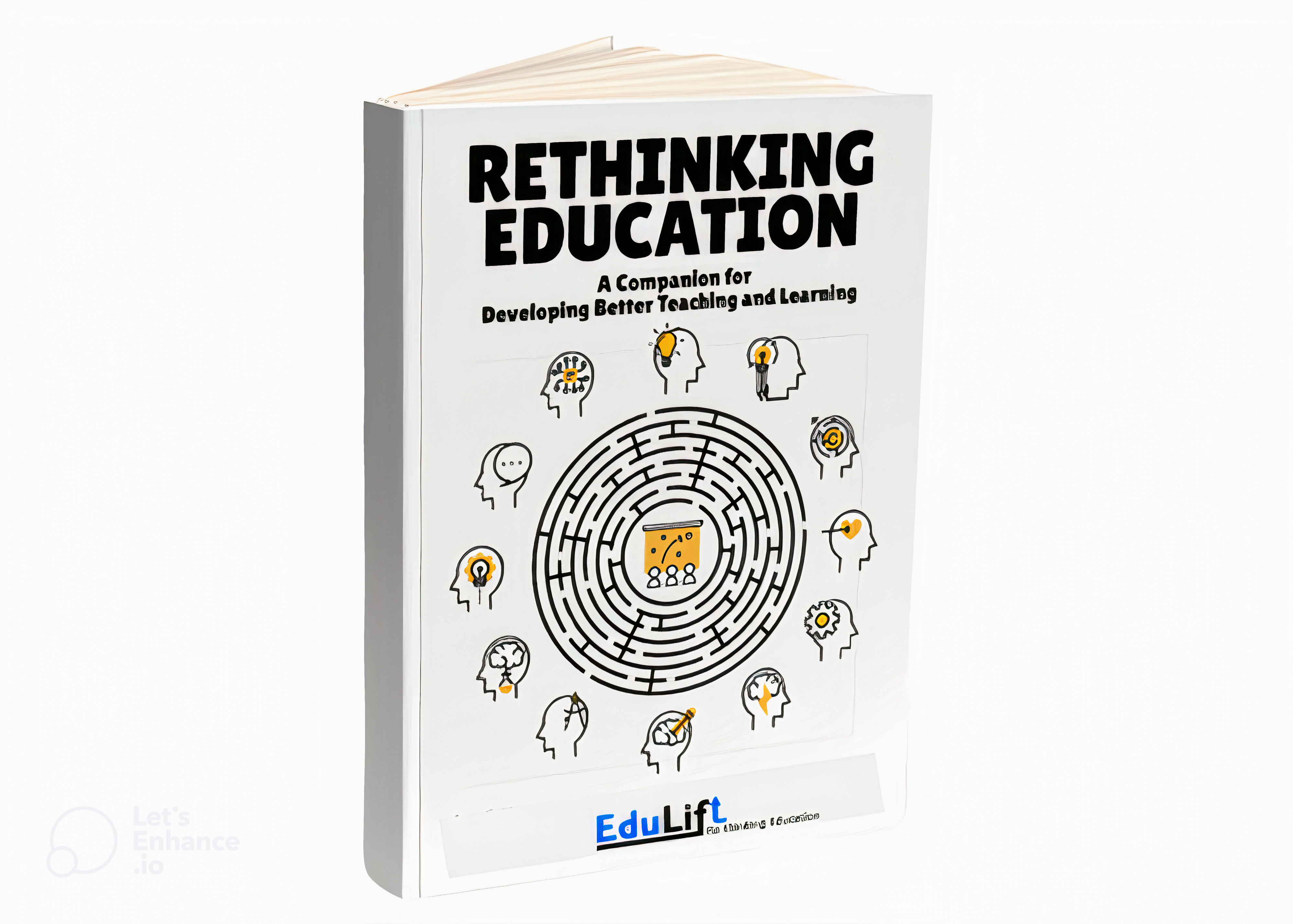 Published in 2022 EduLift's book "Rethinking Education-A Companion for Developing Better Teaching and Learning" is a companion  for teachers/Educators both primary and secondary level. EduLift has been working on highlighting the importance of "The Role of a Teacher" since 2018. And this edition of companion was specifically designed and created by the EduLift team, in response  to provide a better teaching and learning, especially to cater the teachers/educators and the  schools to have an easy to understand and adaptable book to implement in their daily teaching process. 
The companion focuses more on the Skill-Driven Approach of teaching and learning which contains lots of classroom friendly activities. The 5 main competencies covered are Critical Thinking, Communication, Creativity, Collaboration and Compassion. All activities are categorised according to competencies and has specified objectives, materials required, methods to implement and advice for effectiveness.
(We also do orientation for teacher and follow-ups upon request.)
---
"Rethinking Education- A Curriculum for Developing 21st Century Classroom"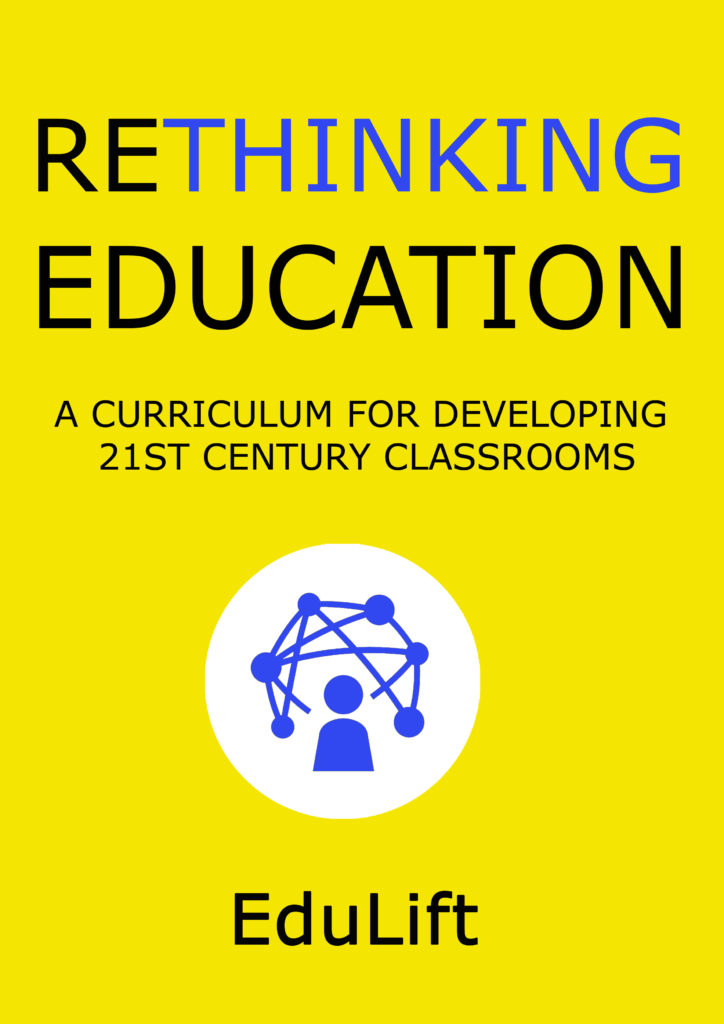 Published in 2017 EduLift's book "Rethinking Education – A curriculum for developing 21st-century classroom" is a supplementary curriculum on the cultivation of higher-order thinking skills, such as critical thinking skills, socio-emotional learning, and linguistic skills. The text is already utilized in a small number of Nepali schools, and we believe will grow to become of tremendous use too many more schools, teachers, educators and NGOs in the education sector in Nepal. The global education sector now has leading experts facilitating a shift of focus from content-driven teaching with skill-driven teaching-learning practices and the EduLift curriculum is absolutely up to date with this global and much needed pragmatic transformation. The book's curriculum is designed to serve children in the upper secondary level; eighth through eleventh grade, however, teachers can adapt the level of difficulty to make it appropriate for lower grades as well making it a useful and practical document for thousands of teachers.
---
EDULIFT's GUIDING PRINCIPLES and theoretical foundations are constructivist pedagogy, learner-centered pedagogy, differentiated instruction and inclusivity in all learning environments, skill-driven approaches and proactive classroom management.
1. Constructivist pedagogy
Constructivist pedagogy takes the child as the first frame of reference and posits that the knowledge is 'constructed' by the learner. It is an active process of making meaning, and can never be equated with rote memorization. In EduLift's programs, the role of teacher is not knowledge transmission but facilitating learning and creating conducive classroom environments for active knowledge construction by students.
2. Learner-centered pedagogy
Learner- centered pedagogy means giving primacy to children's experiences, their voices, and their active participation in the learning processes. EduLift employs a variety of strategies or teachings methods to create child-centered learning environment. We provide many learning activities that involve students in collaborative group debates and discussions, pair/group work, and culminating group projects or tasks.
3. Differentiated instruction and Inclusive Classroom
EduLift believes in the idea that each student has a different set of needs, interests, learning preferences, and intelligence. Similarly, EduLift encourages the convictions that all the students can think and learn; diversity should be embraced; and each student has something unique and worthy to offer. As such, in an inclusive classroom, we believe in the importance of tailoring lessons to different learning needs and levels. EduLift's programs allow students to choose the medium for expressing what they've learned and understood in the classroom through different final products or projects.
4. Skill Driven Approach
EduLift prioritizes skills over contents. That doesn't mean that information or knowledge is undervalued. When teacher uses contents skillfully to foster skill development, the students also learn the contents. EduLift uses subject-matters or the contents creatively in order to nurture important skills and competencies like,
Thinking skills: critical thinking skills, problem solving skills, creativity, reasoning, etc.
Social emotional skills: Teamwork, collaboration, self-management, empathy, self-confidence, etc.
Linguistic skills- competencies in both oral and literate domains of language.
5. Positive classroom management
Positive and proactive classroom management creates the conditions for student learning, while effective teaching limits classroom disruption and deviancy. In order to build a respectful and trust driven classroom culture, we democratically develop classroom rules and routines with active student participation.