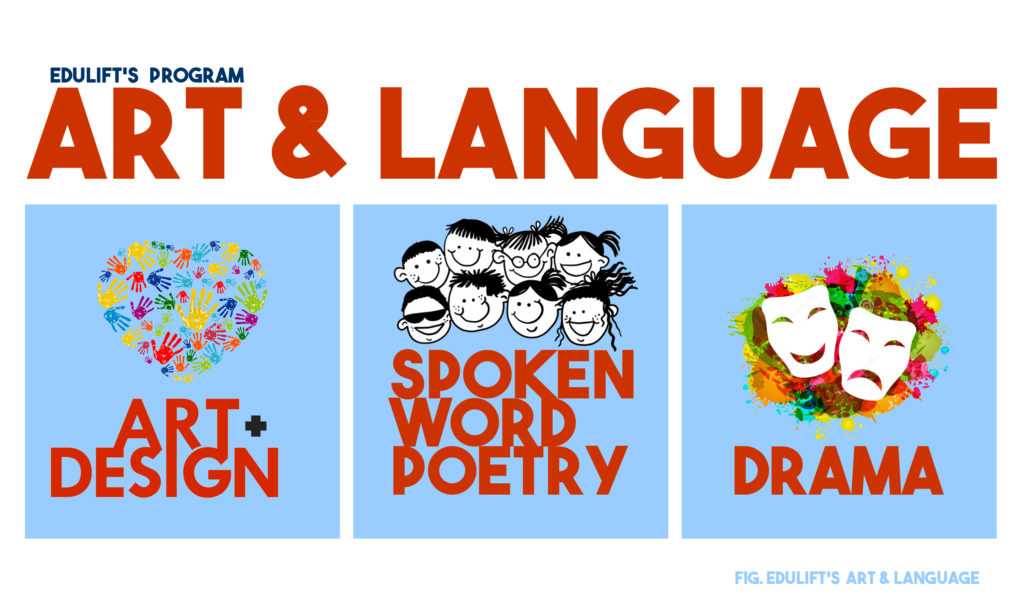 Art and language have always played a vital role in education, moreover in the development of human personality. With our focus on art and language courses and activities at EduLift, we aim to build and offer a more diverse curriculum.
Art and Language: with EduLift is our second program that launched on 3rd August, 2014. The Art and Language program is designed to provide creative education and skills development through innovative approaches alongside the traditional approaches currently implemented in Nepali education. It operates for 4 months a year, every week with after school activities. There are three sections to the course: 'Art and Design', 'Spoken Word Poetry' and 'Drama'. Specifically designed to help children develop their English language competency whilst nurturing various skills in creativity, collaboration, critical thinking and communication skills the course is multi-faceted. It is fundamentally student-centered with experiential learning at every level tremendously increasing the level of students' engagement and enthusiasm in their learning. By the end of the program each student will develop and perform poetry, drama and create an artistic design diplayed in a public gallery in Kathmandu. It is confidence building, collaborative at it's core, enhances communication skills and nurture's students creative spirit.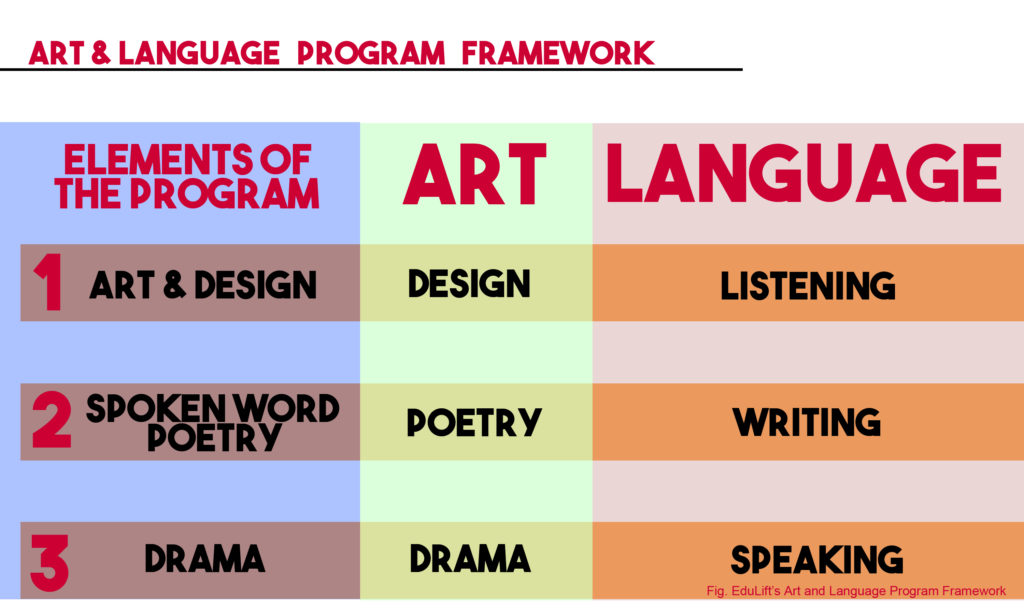 Program Overarching Goals/ Big Ideas
Fostering basic proficiency in both oral and literate domains of English language.
Enhancing students' capacity for imaginative " meaning-making" in language and arts.
Developing students' capacity for creative expression and collaboration via exposure to different art forms.
Expected Learning Outcomes:
Students will be exposed to one particular art form in the three modules, such as Design, Poetry and Drama.
Students will develop a set of language skills in each module.
Students will develop life-skills and performance characters such as creativity, collaboration, communication and critical thinking while progressing towards the presentation of a final event.