Winter Program
Exploring happiness
Program Title: Exploring Happiness || Program Duration: 6th Jan- 19th Jan (two weeks) ||
Program timing: 10am -12pm
Total Participants: 18  || Ratio: 5F:13M || Age: above 10 || Location: EduLift Office – Tinchuli
Objective: This winter program is a unique approach to practice acquired understanding and skills about self-realization, self-reflection, and in a broader sense, self-actualization. This program hopefully helps the students to stimulate good mental health.
Date
Day
Session/Program
Activities
6th Jan
Sunday
Orientation
Interaction between facilitators and
participant + Introduction on the program + greetings
7th Jan
Monday
Self-Awareness
Personality and Psychometric tests +
reflecting on individuals weakness and strength
8th Jan
Tuesday
Self-Management
Initiative Organization +Accountability and Problem Solving
9th Jan
Wednesday
Socio-Emotional
 Self-discipline and self-management
10th Jan
Thursday
Empathy
5 skills to develop empathy
11th Jan
       Friday
Hiking
Jamcho Gomba ( Nagarjun Forest)
13th Jan  
 Sunday
Speaker
Naro Yogi
14th Jan
Monday
Mindfulness
Sensory awareness ( listening + breathing +
thoughts + word association)
15th Jan
Tuesday
Survey
Questions related to what makes us happy with monks inside Boudhanath area!
16th Jan
Wednesday
Movie Screening
Inside Out
17th Jan
Thursday
Assessment
Post Assessment on the above sessions
18th Jan
Friday
Final Preparation
Individual presentation on "what does
happiness means to them"
19th Jan  
Saturday
Final
Happy Day with Dickyi Tsering Children's  Home
Through this program, we were able to know the participants views and perception about 'Happiness'. Some wrote Poems on Happiness and some wrote short stories, either way they were able to project their individual opinions.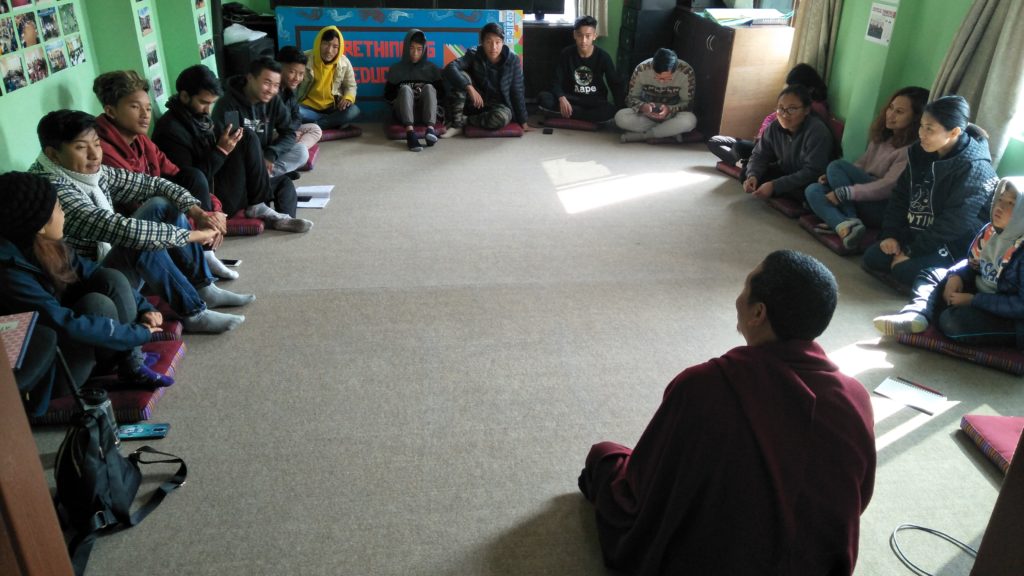 Following are some of their definition on "What does happiness meant to them"
Just like darkness which is always present, but the light makes us feel it's gone for a while. Happiness is there in every small act happening. "I choose my own happiness"
Sahil Bhopal
Happiness is a feeling, happiness can be explored, happiness can be eating your favorite food and happiness can be an expression.
Pema Yangdon
My happiness lies in experiencing every journey with curiosity and positive energy.
Sonam Singye
A sense of true satisfaction comes from sharing deep love and compassion; begin with conquering all your fear. Trust me happiness is there!
Bharat Gole
"Happiness doesn't come in your life, you have to create it yourself"
Pemba Tsewang
"Happiness is what the heart tells you from inside to show some humanity"
Lhakpa Tsering
"Happiness is an important factor of our life, which makes our life more beautiful and meaningful"
Dorjee Choesang
"Happiness can be obtained from anything that might be big or small, for me happiness means to write diary, play football and do volunteer works, thus happiness will not come to us until we try to appreciate it within ourselves"
Chime Lhamo
Everyone has their own opinion and views on their happiness, and for me happiness is when I am happy with myself and family. Thus "the greatest happiness is the family's happiness"…
Karma Lhundup
"Happiness is a choice not an achievement"
Tenzin Choegyal
"A joy from small things and a satisfaction out of small things is happiness"
Jamyang Tenzin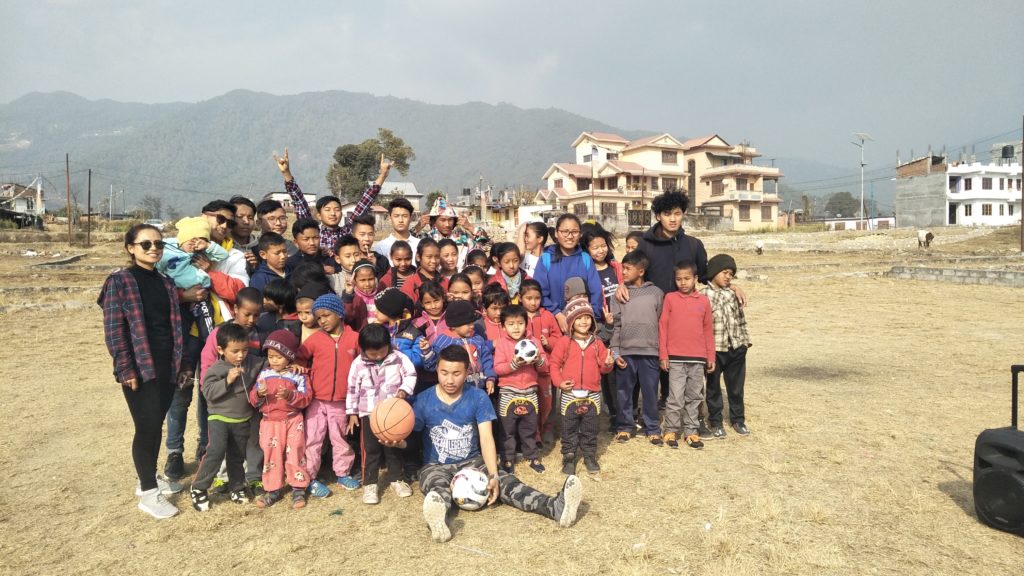 This year was the very first time for EduLift conducting such winter program. The winter program was totally focused on individuals' abilities and for them to learn from. With the initiation of such program, we were able to discuss and learn about the socio-emotional skills, awareness of oneself, self-management and mindfulness. We believe that along with the academic knowledge, learning about oneself is also equally important for anyone to grow as a person.