Advisor: Tenzin Sonam Gonsar, Founder Director – EduLift
Participants: Fifteen teachers from Sunthakhan School and Mr. Pawan Pradhan & Ms.Srijana Pradhan (Sahasi Keta Keti NGO).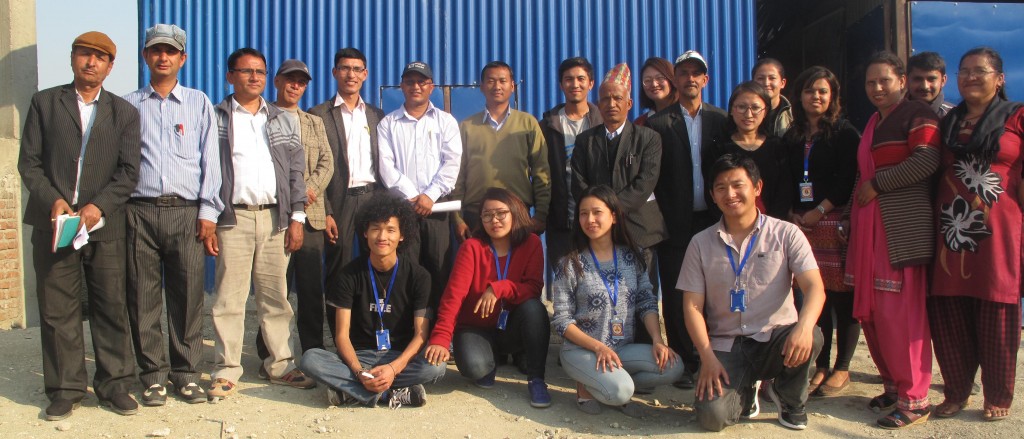 Introduction
The teacher's training program was conducted on March 10th 2016, at Shree Suntakhan Secondary School a government school in Gokarna, Kathmandu. There were sixteen participating teachers who were teaching subjects like English, Social- Studies, Nepali, Science, Health and Population and Maths to the secondary level students. The duration of the training program was three hours. There were four trainers who were covering different topics. The program consisted of the head-master, teachers, facilitators and two guests from a collaborating organization called 'Sahasi Keta Keti'.
The teachers training program is one of the pilot programs for 2016 done in collaboration with Freedom to Learn (UK) and supported by ERSF (UK). The training program is conceptualized and formed as the organization's effort in re-thinking education in Nepal. The objectives of the training were as follows:
To introduce the training program to the teachers
To introduce Edulift experiential way of conducting classes.
To aware them about the concept and importance of space in classrooms.
To give them insights into the effectiveness of warm-up and ice- breaking activities in class.
To introduce them the Six stages of learning.
To make a case for Art as a tool for motivation and self-exploring interest
To emphasize the importance of debate and discussion in classrooms.
Presentation 1: Jamyang Tenzin
Warm up with the participating teachers:
The warm-up activity is a ritual in all the classes of Edulift. It is regularly conducted before starting any class. Similarly, before starting the training session, warm- up activities to exercise both the body and brain was done with the teachers. It was also a way to show them the importance of doing warm-up activities before resuming their classes.
Introduction of the session and Edulift.
Here, an introduction of the teachers training session was given to the participating teachers. The introduction consisted of the breakdown of the program, the timing and the schedule. The introduction of Edulift, our vision and mission along with our programs and class structure was also given to the teachers. We wanted an opportunity to emphasize the unconventional method of teaching practice in Edulift.
The teaching space and time: re-thinking classroom,
Focus on the importance of usage of space in classrooms.
How do we manage the furniture, the materials in the classroom?
Break up the traditional structure and look for a new "learning audience